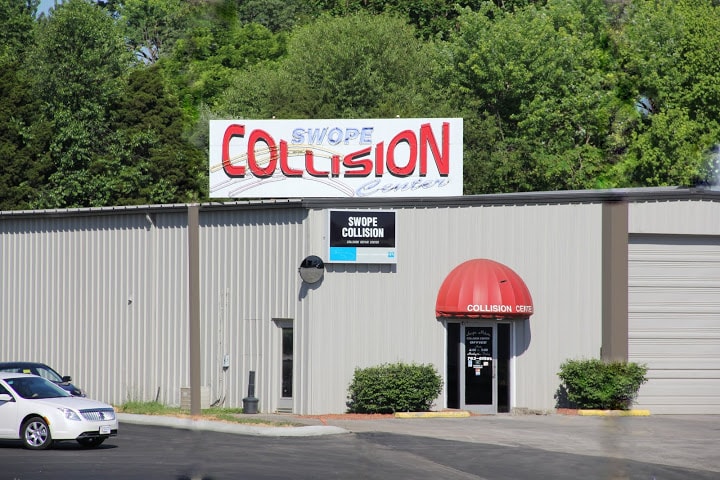 Body Shop Repair Questions? You can reach us at (270) 763-6158
Our fully equipped collision repair shop can handle your auto body repair needs. We operate closely with insurance companies to ensure that your vehicle returns to a like-new state quickly. The paint shop works tirelessly to match all colors and trims, yielding a factory-quality finish. From a mild fender bender to a more serious car crash, no one likes a car accident. Allow our trained professionals to complete your automobile restoration to manufacturer-specified standards.

Collision, Paint and Body Shop Repair in Elizabethtown, Kentucky
Use the link above and learn more about Collision, Body and Paint Repair in the Hardin County area. Swope Collision Center can provide you with replacement parts, touch-ups and a quick and easy assessment whenever you have a repair question or request.