2017 Dealer Of The Year

Each year 49 out of our 50 states nominate a Dealer for Dealer of the year. This year to our surprise, Carl Swope of the Swope Automotive group was nominated. Once nominated, they are judged on their dealerships and their distinguished community service by a panel of faculty members from Tauber Institute for Global Operations at the University of Michigan. They first select four finalists and then they select a national winner, for 2017 they selected Carl Swope.
The award will provide $10,000 to a nonprofit selected by Swope.
When asked about his community efforts Carl Swope said: "I realized how powerful our dealerships can be if I encourage and support all of our leadership and associates to get involved. Together, we are making Elizabethtown and the central Kentucky region a better place.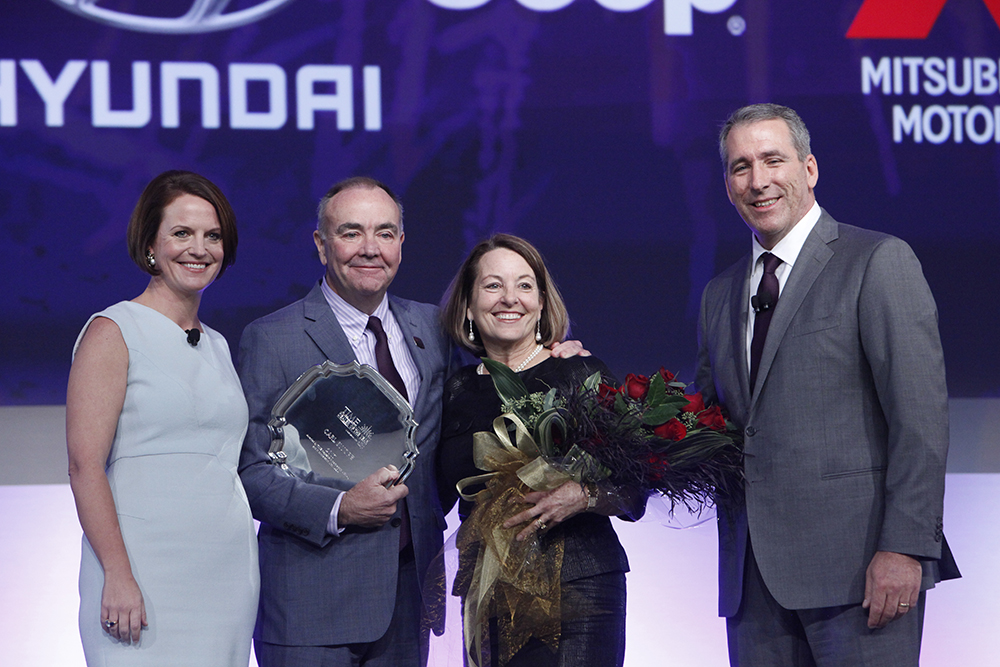 Carl Swope and his wife accepting the award.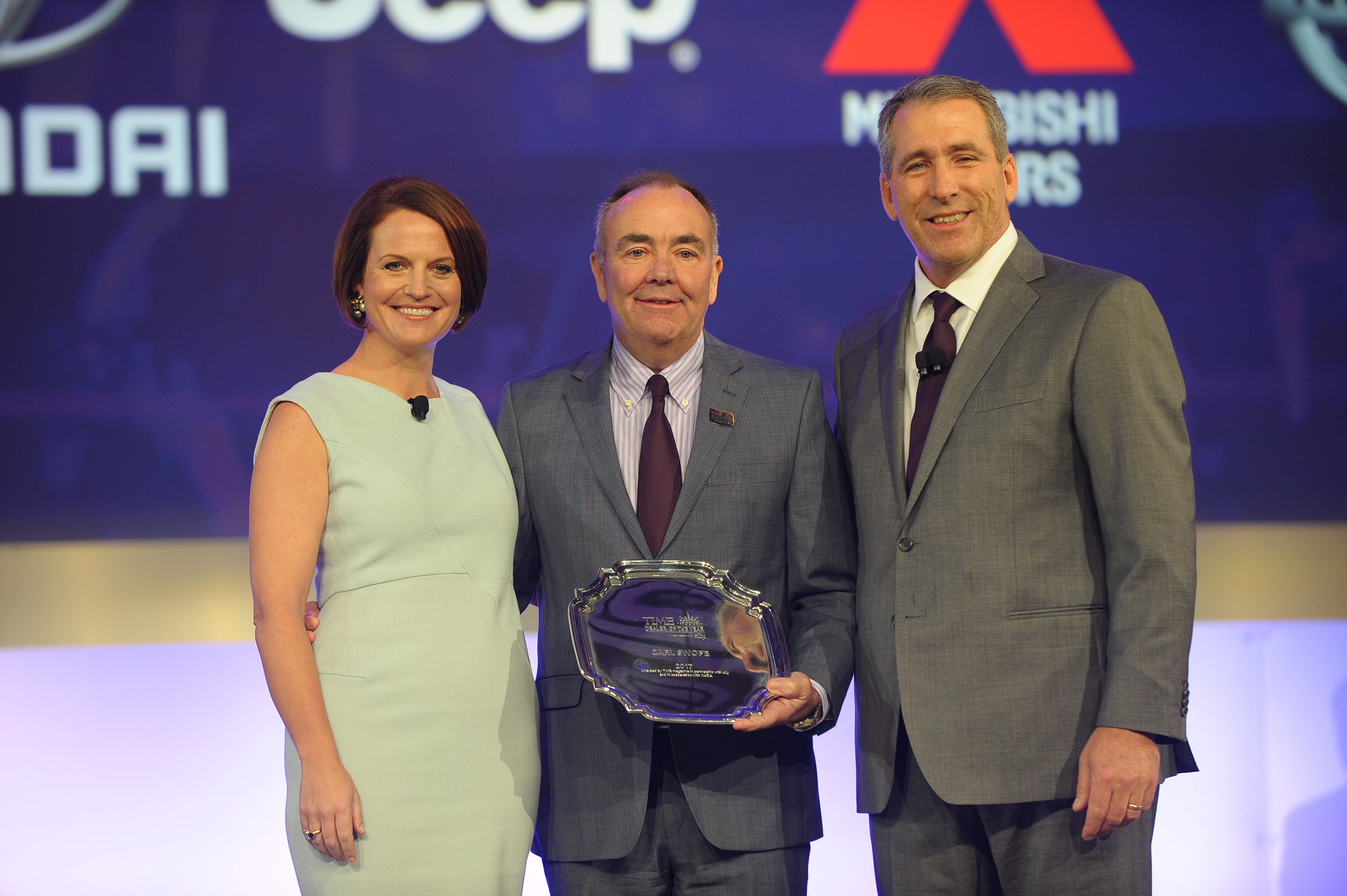 Carl being presented the award.