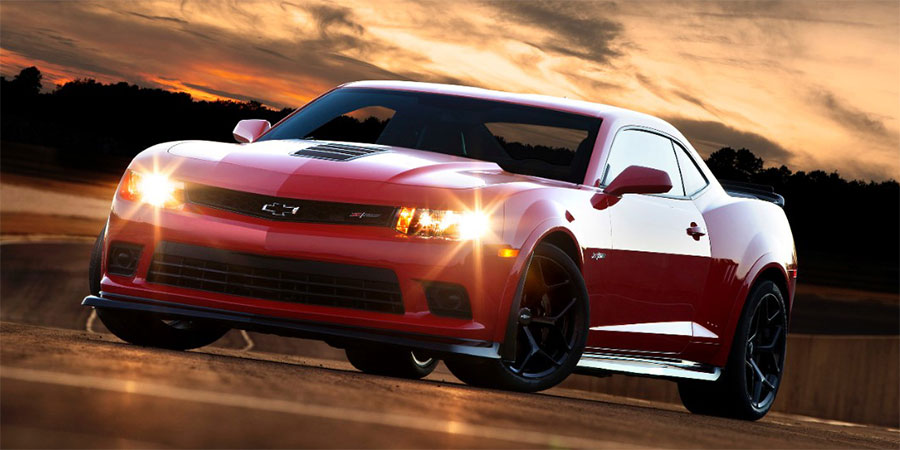 The Chevrolet Camaro is a stunning muscle car that's big on speed, style, and modern convenience. Under the hood, you'll find plenty of high-octane performance gear. Inside, the Camaro cabin is strikingly spacious and high-tech. Newer models especially are big on infotainment features, including Wi-Fi and smartphone integration. Used Chevrolet Camaro buyers will find that it turns heads with its sleek, aerodynamic exterior. Come in and test drive the Camaro today!
Used Chevrolet Camaro

The modern used Chevrolet Camaro has never looked or felt so good. After a fresh redesign in 2016, the Camaro offers enhanced power and a number of engine options. For the first time ever, you can purchase a Camaro with a turbocharged four-cylinder engine to maximize fuel economy. This four-cylinder engine still delivers the speed you crave, offering 275 horsepower and 295 pound-feet of torque. If you're a traditionalist, look for the 6.2-liter V8 engine. With it, the sixth-generation Camaro commands 455 horsepower and 455 pound-feet of torque.
Inside, the latest used Chevrolet Camaro is big on passenger space, comfort, and high-tech convenience. Seating is soft and supportive, and drivers will find important controls within easy reach. The MyLink infotainment system delivers smartphone integration and voice-command technology. The OnStar telematics system does more than keep you protected with features like on-demand roadside assistance. It also offers a handy Wi-Fi connection, so passengers can surf the Web on up to seven devices.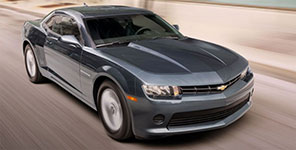 When you shop for a fifth-generation Chevrolet Camaro, you'll find a lot to like. Chevrolet created five Camaro trim models that delivered everything from a sport-tuned suspension to high-performance Brembo brakes. If you crave top-notch speed, keep your eyes peeled for the ZL1 model. Its supercharged 6.2-liter V8 engine maximized performance, with 580 horsepower and 556 pound-feet of torque.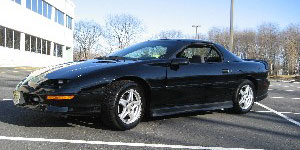 Like its predecessors, the fourth-generation Camaro was a sleek, stylish muscle car. Beginning in 1994, shoppers could purchase convertible models. In 1998, Chevrolet gave the Camaro a mid-cycle refresh. It introduced a 5.7-liter V8 engine that produced 305 horsepower in the Z28 models and 320 horses in the SS models.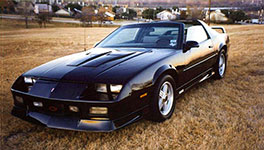 Here Chevrolet introduced fuel injection, greatly modernizing performance. The Camaro's four-speed automatic transmission offered a smooth, responsive performance. The third-generation Camaro was also almost 500 pounds lighter than previous models, making it easier to handle.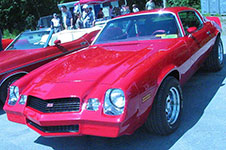 These models offered an aerodynamic new exterior, capitalizing on the brand's reputation for speed and style. The body was also larger and wider, effectively increasing interior space. Mid-1977, the Z28 package reappeared to create a truly inspiring ride.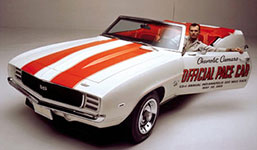 When the original Chevrolet Camaro appeared, its rear-drive and front-engine setup was something of a novelty. The engine bay was home to a number of performance parts, which worked in conjunction to deliver a tire-burning experience. Shoppers could choose from standard, Super Sport, and Rally Sport editions.