The Honda Accord is one of the most beloved mid-sized sedans on the American highways, offering family-friendly passenger space, high-tech convenience features, and first-rate safety. Over the years, it's developed a well-earned reputation for dependability. Inside, the cabin is handsome and refined, with all the infotainment gadgets you need to stay up-to-date and connected to the world at large. The Accord is also big on passenger protection, putting your mind to ease when you've got your family onboard. Before you shop for a used Honda Accord, check out our used guide to learn what's changed over the years.
Used Honda Accord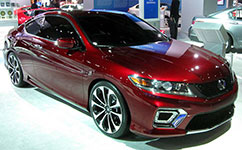 After a long history of improvements, the current generation of used Honda Accord models is the best yet. Incredibly, the modern Accord is still roomier and more powerful than previous models. It's also one of the fiercest competitors in the mid-size sedan segment, offering family-friendly passenger space, tech features, and safety gear. In spite of increased power and performance, these used Honda Accord models deliver impressive EPA ratings, saving you plenty of money at the pump.
Look for one of three different engines under the hood. The 2.4-liter inline-4 delivers up to 190 horsepower for a swift ride. If you want even more power, look for the 3.5-liter V6, which boosts output to 268 horses. Transmission options include a five-speed manual and a five-speed automatic, both of which provide a smooth, responsive ride. Optionally, the V6 can be had with a six-speed manual to maximize fuel economy on the highway.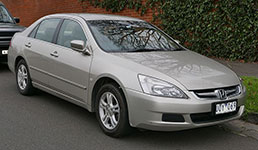 On the road, this Honda Accord was a revelation. It combined increased engine power with supple suspension and upgraded transmission gear for a smooth, responsive ride. Look for two engine options here. The 2.4-liter inline-4 offered 160 horses, and the 3.0-liter V6 upped the ante with 240 horses. Inside, the seventh-generation Honda Accord offered an impressive range of convenience features and plenty of room to spread out. For top-of-the-line luxury, look for the EX V6 model, which came with niceties like heated leather seats.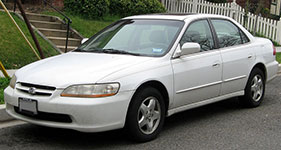 If shoppers were looking for a bigger, better Honda Accord, they found it in the sixth generation. Passengers enjoyed increased comfort, because the cabin expanded by 7 cubic feet. The sixth-generation Accord also increased engine output. The 2.3-liter inline-4 generated up to 150 horsepower.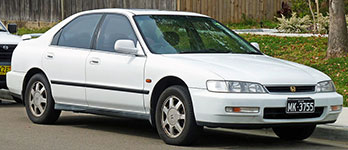 Once again, Honda managed to improve a good thing. The fifth-generation Accord offered increased performance and a newly refined ride. Dual front airbags were not standard equipment for all models. In 1994, Honda increased engine power yet again: EX models churned out 145 horsepower.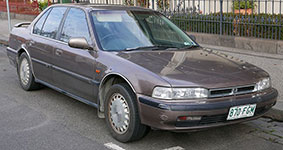 When the redesigned Accord emerged for the 1990 model year, it proved more popular than ever. This time, shoppers could choose between coupe and four-door sedan body styles. The wheelbase increased by another 5 inches, creating additional passenger space.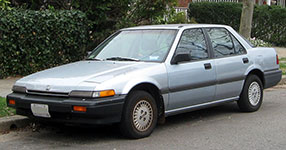 The third-generation Accord was still larger, with an extra 6 inches in the wheelbase and 3 additional inches in length. Shoppers could choose between a sedan or hatchback design. The 2.0-liter four-cylinder offered up to 110 horses - an impressive rate in those days.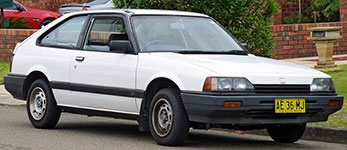 These models were wider and longer than before, offering additional rear-seat space. The 1.8-liter four-cylinder engine increased output to 75 horsepower. In 1985, Honda introduced the luxurious SE-i model, which offered fuel-injected power, increasing output to 110 horses.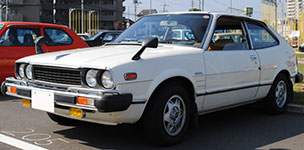 When the Honda Accord made its debut, it was instantly popular. Inside, the cabin was clean-cut and well organized. Seating was supportive and spacious. The original 1.6-liter four-cylinder engine pumped out 68 horsepower.