Used SUV Under $15,000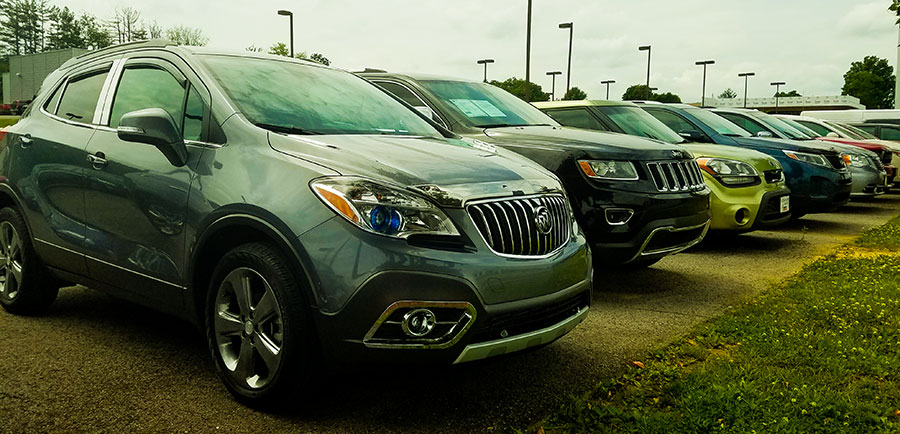 If you're shopping for a used SUV under $15,000, you're in luck. It's easy to find a model that suits both your budget and your desire for a safe, comfortable, high-tech ride. We've created this guide to help you better understand what to look for in a used SUV. Check it out before you make a final purchase.
Comfort and Convenience
You might be surprised at the amount of luxury $15,000 will buy. Your used SUV should offer roomy accommodations, with plenty of head- and legroom for all. If the model you're thinking about has third-row seating, ask yourself whether it's big enough to suit your friends and family members. As you shop, look for high-tech features that enhance smartphone integration, including Bluetooth and a central infotainment touchscreen.
Safety
Safety is high on everyone's checklist. To better understand your SUV's safety standards, check out its crash test scores. You should also keep an eye out for standard safety features like antilock brakes and stability and traction control. If you crave additional protection, look for models with telematics services like OnStar. These help you solve unexpected issues, thanks to features like on-demand roadside assistance.
Performance
As you shop for a used SUV, it's important to consider its overall capabilities and versatility. For example, if you want to travel through rugged terrain on a regular basis, you're going to need a four-wheel-drive model. For lighter off-roading excursions, you could also consider models with all-wheel drive. Consider engine output as well. Does an SUV model produce enough torque to tow your boat to the beach? Finally, check out EPA ratings to make sure you can afford to fuel your used SUV.
Overall Value and Fuel Economy
Think carefully about what you want in a used SUV and make a list of models you'd like to test-drive. Next, research these models to discover their Blue Book value and EPA ratings. Doing so will help you decide which models best suit your budget. Consider whether your preferred used SUVs have a reputation for dependability. If not, you may find yourself spending quite a bit on repairs. Before you make a final purchase, it's also important to take a close look at your SUV's vehicle history report. It will tell you if there's any negatives you need to be aware of and whether another model would be a better fit for you.