Used Trucks Under $15,000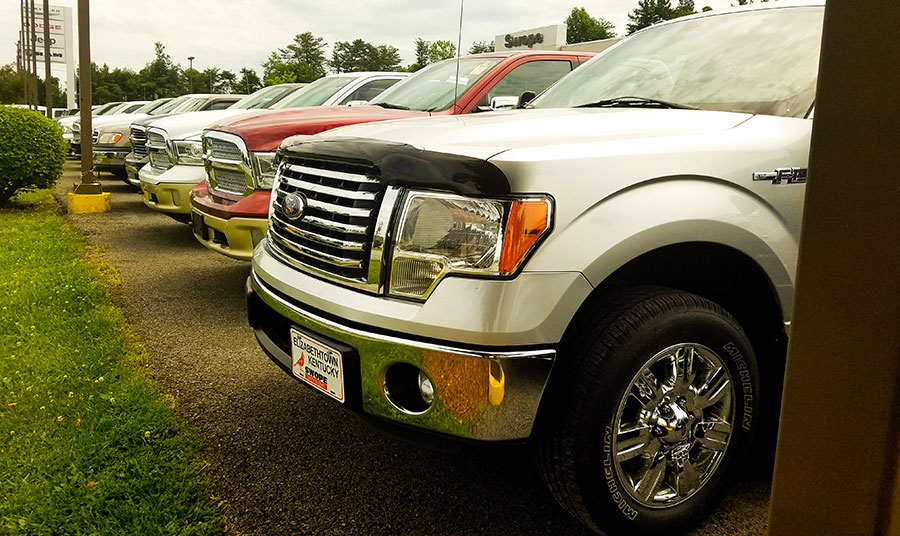 When you're shopping for used trucks under $15,000, you'll find a lot of options are available. Still, there are some things to keep in mind as you browse our used inventories. That's why we've created this guide, where we go over some of the items you should look for in a used truck under $15,000. We're here to help you make the best purchase to suit your needs.
Overall Value
Consider exactly what you want in your used truck and make a list of suitable models. Once you've done so, you can research Blue Book values and get a better idea of how much you'll need to spend on various model years. You can also read reviews to determine which models are the most dependable used purchases. If you're on a budget, you'll also want to examine each truck's EPA ratings to determine how much you're going to spend at the pump. Once you've found a used truck you love, request the vehicle history report. It will tell you if there's any reason you should skip this purchase and look for a different model.
Capabilities and Overall Performance
If you are shopping for a used pickup truck, odds are that you have performance requirements that a van or car simply can't fulfill. Pickup trucks are designed to tow and haul heavy loads, and you'll find a long list of models in this price range that help you do just that. As you browse used trucks, examine engine output and performance hardware. For example, if you want to travel off-road, look for models with impressive clearance and four-wheel drive. Many pickups also offer upgraded suspension kits for enhanced performance off-road.
Configuration
Used trucks provide another major benefit - multiple configurations. Used models come with regular, extended, or crew cabins, so you always drive away with the passenger space you require. You can also choose from a range of bed sizes, giving you the perfect amount of cargo space. Most trucks offer a long list of engine options, so you can look for the model that supplies the power and fuel economy you crave.
Modern Comfort & Convenience
Inside, modern used trucks are big on comfort and convenience. Gone are the days when trucks were mere workhorses. These days, you'll find plush, supportive seating and even a range of high-tech infotainment features. Your used truck should make it easy to stay connected on the go. Look for smartphone integration features like Bluetooth or even a centralized infotainment system.