Swope Family of Dealerships Expands Group with the Addition of Commonwealth Motorcycles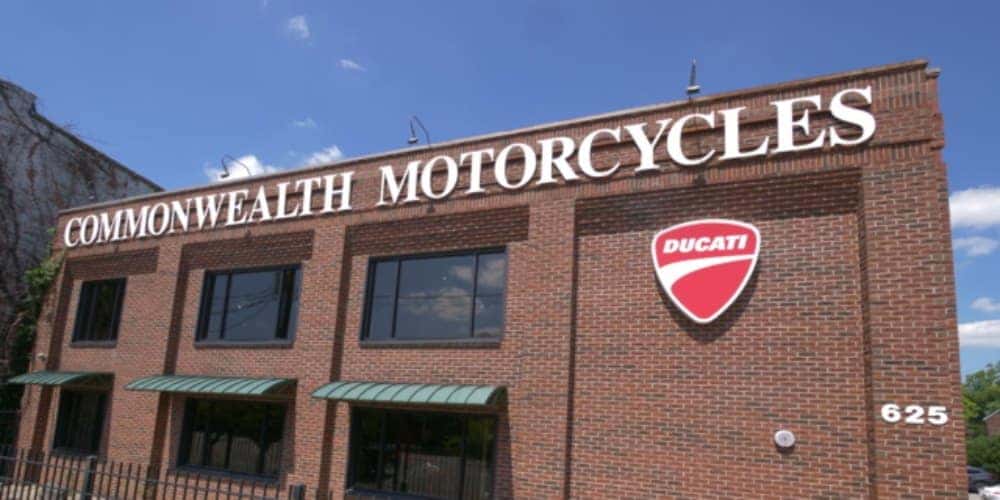 ---
The Swope Family of Dealerships announces the addition of Commonwealth Motorcycles in Louisville to its group of automotive dealerships in Kentucky.
Established in 1997, Commonwealth Motorcycles,located in the heart of NULU, boasts of an impressive lineup of European motorcycles, including: Aprilia, Ducati, KTM, Piaggio, Triumph and Vespa. Commonwealth Motorcycles opened its doors in 1997 as a Suzuki dealership on Baxter Ave. In 2003, Ed Staloff purchased the store and soon added Ducati. In the years to follow, KTM; Triumph; Aprilia; and Vespa/Piaggio Scooters joined the lineup. In 2008, Mr. Staloff moved Commonwealth from Baxter to its present-day, state of the art facility, located in the heart of NULU on East Jefferson Street.
Ultimately the decision was made to move away from Suzuki and become an exclusive European motorcycle Boutique. "We are very excited to be expanding into the motorsports segment of the industry and very proud to represent the best European brands in the market. Our plan is to expand on the exceptional service that Commonwealth Motorcycles is known for and to bring a new level of motorcycle ownership experience to our customers and friends. Also, we are happy to say that all staff will remain and will continue to provide sales and service assistance to Commonwealth Motorcycles' customers during the transition." said Jennifer Swope Scarbrough, Vice President of the Swope Family of Dealerships.
The Swope Family of Dealerships began when two entrepreneurial brothers, Sam and Bill Swope, traveled from Ohio to start new car dealerships in Kentucky in 1952. Their first store was a Dodge, Plymouth dealership in Elizabethtown with no showroom and two gas pumps out front. Now known as the Swope Family of Dealerships, the group includes 8 dealerships in the Elizabethtown, Radcliff and Louisville markets representing Chrysler; Dodge; Jeep; RAM; Toyota; Ford; Mitsubishi; Hyundai; Nissan; and Genesis brands. Today, the Swope Family of Dealerships is celebrating its 70th year of delivering an exceptional purchase and ownership experience and is led by the third generation of Swopes.